Woven Clothing Label Manufacturers in

India
largest manufacturers and suppliers of clothing labels
We present our collection of premium quality labels and tags like woven labels, brand labels, main labels, wash care labels, computerized woven labels, printed labels, taffeta printed labels, satin printed labels, taffeta labels, plain taffeta labels, taffeta overlap labels, taffeta wash care labels, brand labels, cloth labels, jacquard woven labels, custom cloth labels and damask labels. Our product labels reflect a unique blend of style and durability and give our clients a unique identity in the market.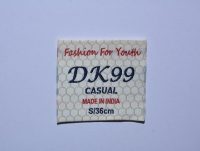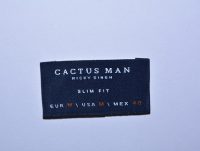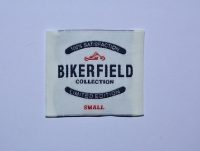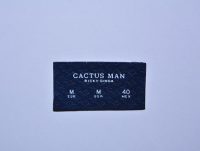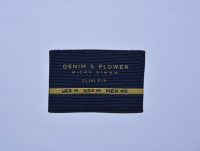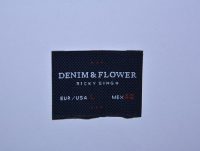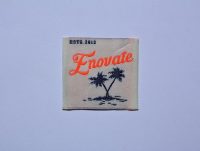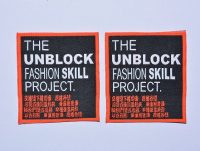 At Golden Fabtex,
you will find various colors and fonts to meet your design needs.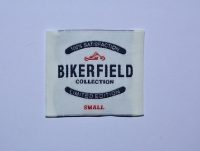 Woven Labels Manufacturers
Golden Fabtex is one of the best and profound manufacturers of woven labels of international standards. We have a collection of high-quality tags and labels. The range of products is versatile and long- brand labels, main labels, woven labels, printed labels, computerized printed labels, satin, printed labels, and soon. We believe in total customer satisfaction. Therefore, the labels are conceptualized and designed after considering the needs and requirements of the client. Whether we make taffeta labels, custom cloth labels, or anything else, we ensure that the product reflects a unique blend of durability and style. We want that our client establishes a unique identity by positioning the product with great labels.
Your label differentiates your product from the competitor's products. To make superior labels, it is essential to use high-quality raw materials. Therefore, we spend a lot of energy in selecting good-quality polyester yarn, satin, and taffeta tapes, dupion yarn, paper board, etc. Thus, each label that we design outshines perfection. It helps our clients to emphasize their brand identification and strengthen their image. The complete process, from conceptualization to delivery is carried out with ultimate precision. Integrated logistic solutions and reliable quality make our woven labels better than the rest.