Garment Tags Manufacturers in

India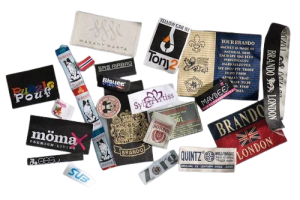 largest manufacturers and suppliers of clothing labels & Tags
Golden Fabtex is an Indian garment tags manufacturer specializing in label and tag, stickers, embroideries, and batches. We offer a wide variety of garment labels to our clients in everything, whether it's size, shape, color, or design. Our clothing labels are incredibly safe for your skin. We facilitate the development of names with our friendly and dedicated customer service team. Our customers can trust us for producing the best garment labels with excellent quality of raw materials, latest designs, dyes, and all these on affordable prices. We are passionate about exceeding your expectations and meeting your branding goals by making all types of garment labels.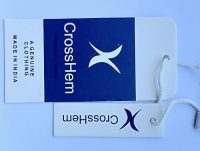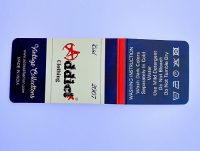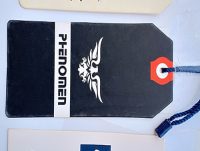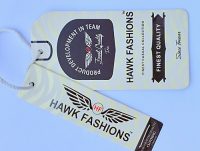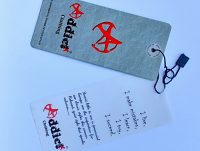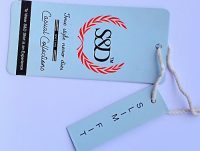 At Golden Fabtex,
you will find various colors and fonts to meet your design needs.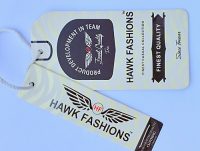 Garment Tags Manufacturers
What role does a garment label play? It is like a communicator between the product and the consumer. When we conceptualize and design top-class garment labels at Golden Fabtex, we strive to create trendsetter products. We are one of the leading label manufacturers in the market. Product quality is the key element that distinguishes a superior player from the competition. We have a state-of-the-art manufacturing unit that can produce the full range of garment tags and labels of international standards.
Being the leading garment label manufacturer, we stick to our promises and work hard to assure the high quality of all our shipments. We promise excellence and impeccable service always. When you want perfect garment tags that underline the superiority of your products, you should get them manufactured by Golden Fabtex. We are a company specializing in labels, tags, stickers, batches, and embroideries. Size, shape, design, or color is not a limiting factor for us. We can design and deliver everything at our state-of-the-art manufacturing unit. You can trust us for producing the best labels using the best raw material. Our focused team puts its best in making garment tags to exceed your satisfaction and expectation. We assure you that you will meet your branding goals.